Canadian Startup Launches Online Marketplace for Collision Repair
Crashbay.com, a startup company based in Toronto, held its first member town hall at the Canadian Collision Industry Forum in May.
"Crashbay.com levels the playing field for the small independent repair shops, those who are not interested in selling to a consolidator or converting into a franchise and those who are not big enough to access large insurance programs," says John Harvey, Crashbay.com's founder and CEO.
The platform is an online open marketplace for collision repair. What's more, it offers members access to large insurance companies as well as fleet management and commercial trade programs.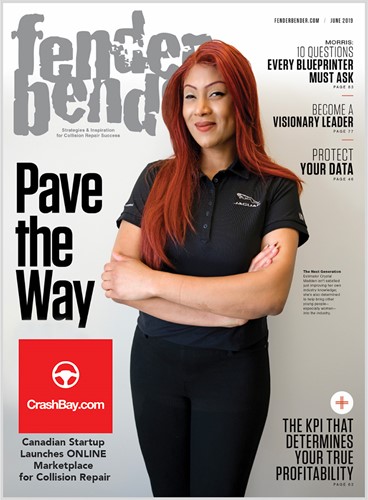 "It's not rebranding or franchising or changing a single thing about their business other than pre-qualifying them for major insurance programs," Harvey says. "Crashbay.com respects the individual, independent brand that shop owners bring to the table."
Right now, the program is designed specifically for insurers, but eventually it will be in the hands of consumers who may want to pay out of pocket or go through a mobile app to find a local body shop.
"Think of it like OpenTable or Air BnB," Harvey says. "It's like booking a reservation at a restaurant but for collision repair shops."
"Member-subscribers" are currently signing up for Crashbay.com and phase two will be development of the mobile app. In essence, it's a subscription-based program like a magazine or a membership at a gym.
(As featured in Fender Bender Digital Edition June 19, 2019)
For more, please visit: Fender Bender